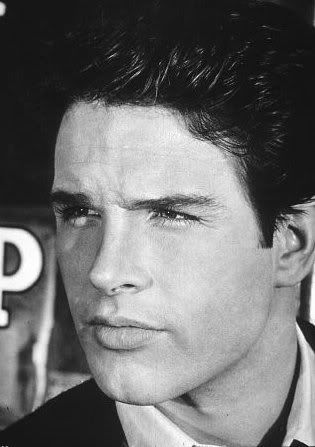 Having made his film debut opposite
Natalie Wood
in
Elia Kazan
's 1961 celluloid version of
Splendor in the Grass
-
William Inge
's paean to sexual repression, which he adapted from his own novel and in which he briefly appears - ought to have set Warren Beatty's career up nicely; instead, he spent the next six years drifting in and out of Hollywood's boudoirs, waiting for a second chance at a big break.
That opportunity came in 1967, when he played legendary bank robber
Clyde Barrow
opposite
Faye Dunaway
in
Arthur Penn
's
Bonnie and Clyde
. Beatty's contributions to the film weren't merely confined to those on the screen; not only did he assist
David Newman
and
Robert Benton
on the screenplay (as did
Robert Towne
) Hollywood lore has it that this was the film that gave Beatty the producing bug.
Having been raised by teachers (alongside his sister, the incomparable
Shirley MacLaine
) ensured that Beatty was more than a pretty face, no matter how pretty that face was; he seems to have realized early in his career that the movie business really only benefits producers, and thereafter conducted himself accordingly. A string of hits - including
McCabe & Mrs. Miller
(1971),
The Parallax View
(1974),
Shampoo
(1975), and
Heaven Can Wait
(1978) - gave him significant box-office clout, which he used to produce his magnum opus,
Reds
(1981). That he followed his greatest work with one of the greatest bombs in Hollywood history (1986's
Ishtar
, with
Dustin Hoffman
) was readily redeemed by 1990's colourful, campy
Dick Tracy
.
It was Warren Beatty's role as a Hollywood lothario, though, that always threatened to overshadow his reputation as an actor and director - especially since most of his relationships were with his leading ladies; it took one of such leading lady -
Annette Bening
, his costar in
Bugsy
- to make an honest man of him with their March 1992 marriage and the subsequent birth of their four children.
*
share on:
facebook