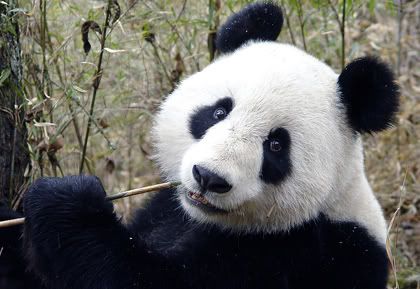 [

Not that kind of panda crossing, silly!

]
1453
-
Mehmed II
began his
siege of Constantinople
; the city would finally fall on
May 29
th.
1513
- Spanish conquistador
Juan Ponce de Leon
became the first European to visit Florida; although it's known that he landed on the east coast of the peninsula, owing to shoddy 16th Century record-keeping there is much dispute over exactly where.
1755
- Commodore
William James
captured the pirate fortress of
Suvarnadurg
on India's west coast.
1792
- The
Coinage Act
was passed, establishing the
United States Mint
.
Mmm... Mint...
1801
- During the
Napoleonic Wars
, at the
Battle of Copenhagen
, Britain's Royal Navy under
Lord Nelson
and
Admiral Sir Hyde Parker
destroyed the Danish fleet.
1804
- Forty ships in a convoy of 69 led by
HMS Apollo
were wrecked when they ran aground off Portugal's Cape Mondego.
1863
- During the
Richmond Bread Riot
food shortages incited hundreds of angry women to riot, demanding the governments of
Confederate
President
Jefferson Davis
and Virginia governor
John Letcher
to release emergency supplies.
1917
-
Jeannette Rankin
became the first woman to take a seat in the US Congress as a member.
1930
- When Empress
Zewditu I
died suddenly and mysteriously
Haile Selassie
was proclaimed Emperor of Ethiopia.
1956
- When
As the World Turns
and
The Edge of Night
premiered on
CBS-TV
, they became the first two daytime dramas to debut in the 30-minute format; while
The Edge of Night
transferred to ABC in December 1975 and went off the air nine years later,
As The World Turns
is still airing on CBS after more than 13,000 episodes.
1962
- The first official
Panda crossing
was opened outside London's
Waterloo station
,
causing chaos
.
1972
-
Charlie Chaplin
returned to the United States for the first time since the 1950s
Red Scare
forced him into exile in Switzerland; while in the US, he accepted an honorary
Oscar
for his body of work.
1975
- The
CN Tower
was completed, apparently.
1977
-
Red Rum
won
the
Grand National
a record third time, having previously won in 1973 and 1974.
1984
- Squadron Leader
Rakesh Sharma
was launched aboard
Soyuz T-11
, making him India's first astronaut.
1991
- The first female Premier of a Canadian province took office when
Rita Johnston
succeeded
Bill Vander Zalm
, who had resigned as
Premier of British Columbia
in scandal. In the subsequent
provincial election
that October Johnston's
Social Credit Party
was reduced from a majority of 74 seats to third-party status with just 7; she even lost her own.*
1998
-
Maurice Papon
- Cabinet minister in the government of French President
Valéry Giscard d'Estaing
- was
found guilty
of war crimes.
2002
- Israeli forces surrounded Bethlehem's
Church of the Nativity
into which armed Palestinians had retreated following a fire-fight with the
Israeli Defense Forces
, who'd been carrying out
Operation Defensive Shield
in the West Bank; the ensuing
siege
lasted until May 10th and resulted in the deaths of 8 militants affiliated with
Fatah
.
2005
- Pope
John Paul II
died
; he was succeeded by
Satan
.
*The first and to date only woman to be elected premier of a Canadian province remains
Liberal
Catherine Callbeck
of
Prince Edward Island
, who broke that barrier in 1993;
Nellie Cournoyea
became
Premier of the Northwest Territories
under a
consensus government
in November 1991, a month after Johnston was consigned to political oblivion.
*
share on:
facebook