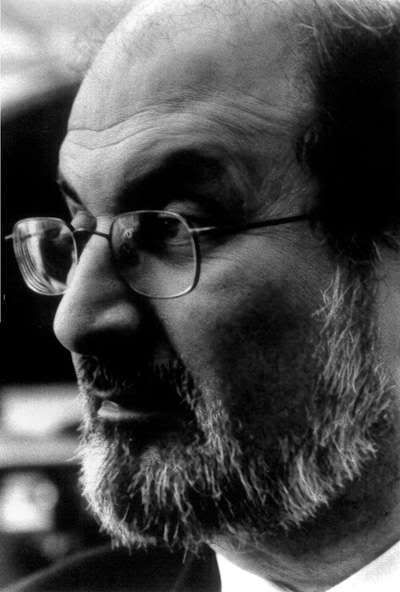 When I first wrote this piece - three years ago today - Salman Rushdie's
1981 novel
Midnight's Children
was at the top my Books-To-Buy list; his second novel, it stirred up considerable controversy with its unflattering portrait of
Indira Gandhi
during the
Emergency
, yet somehow managed to earn him the
Booker Prize
anyway*. I have since read the book - purchased shortly thereafter for a mere $2** on a thoroughly enjoyable afternoon in the Seattle neighbourhood of
Fremont
- and its characters and events haunt me still, as do the sights and sounds of that entirely pleasant afternoon.
As pissed off as some people were by
Midnight
'
s Children
though, it wasn't until 1988 that he
really
pissed people off, with his novel
The Satanic Verses
, for which Iran's Nutjob-in-Chief
Ayatollah Khomeini
sentenced him to death in
February 1989
. Seeing as nearly twenty years have passed, I feel compelled to remind everyone that Khomeini's dead and Rushdie's still with us... What better reason to celebrate Sir Salman's birthday than a failed
fatwā
by a fallen fathead?
*Truth In Blogging guidelines require me to label this comment as sarcasm.
**$2 US even, which at the time was worth less than a good old twoonie!
*
share on:
facebook