On this day in 1978 the world's first
test tube baby
,
Louise Brown
, was
born
at Oldham and District Hospital near Manchester. Needless to say, those responsible have continued to monitor the notoriously press-shy girl as she grew into womanhood for possible side-effects related to the unusual manner of her conception, and none have as yet been detected...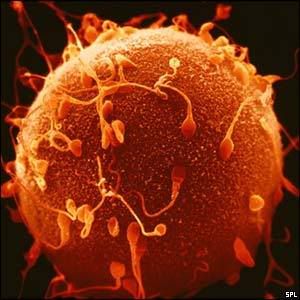 Something about this story so riveted my eight-year-old brain that I still, to this day, don't fully understand my fascination. Certainly, little me would have enjoyed the triumph of science over Nature, as I was quite the little Tory back then.
Mainly, though, I can remember thinking that with this girl's birth, something greater than one little life was achieved. There have been many days since then that have felt like a clear line had been drawn between the past and the present, but that, I guess, was the first.
Of course, it's possible many of you out there agree with me... Or not. Either way - and whatever your take on reproductive technology is - since I first published this post two years ago it has been consistently among the
Pop Culture Institute
's top ten hit-getters.
*
share on:
facebook