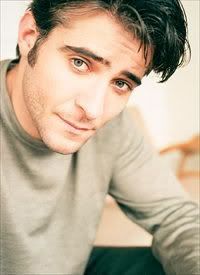 Birthday boy Goran Višnjić (pronounced VISH-nyich) is a Croatian actor best known for his role on the long-running medical drama
ER
in which he plays the smoking hot doctor Luka Kovać. His casting was designed to make us all forget about... You know, what's his name? George something-or-other.
Višnjić also made a memorable appearance in the video for Madonna's haunting ballad
The Power of Goodbye
in which he played a smoking hot guy; he subsequently leant his smoking hot voice to the character of a bloodthirsty
smilodon
in the modern classic animated
film
Ice Age
.
He's got
such
range; he can play a lot of different kinds of smoking hot people or animals. I just wish I knew how he does it...
*
share on:
facebook