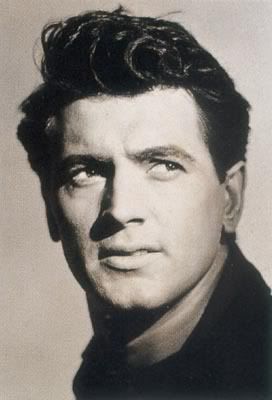 Despite the media circus that followed him from Hollywood to Paris and back again in the last months of his life, Rock Hudson's innate stoicism served him well. He died as he had lived - with dignity; his career, however, had often tested the durability of that dignity.
Although his sexuality was the biggest open secret in town, it only was so because studio executives were able to blackmail him into the most ludicrous situations in his movies; he seemingly couldn't appear on-screen with Doris Day, for instance, without somehow ending up in her dressing gown. No doubt the closet cases among the higher-ups laughed the loudest at such emasculatory hijinks being aimed at the pampered pretty boy they'd extorted into doing it.
By the time he died of AIDS on this day in 1985 he had given the disease a famous face and brought about the greatest mobilization of star power in history, headed by the force of nature known as
Elizabeth Taylor
.
*
share on:
facebook