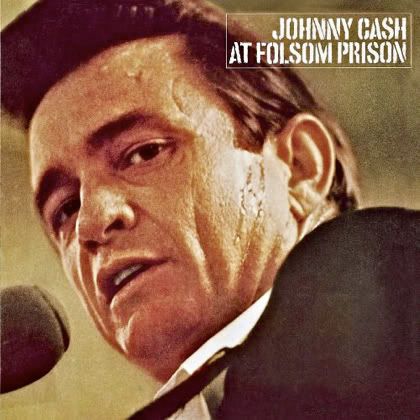 [

Johnny Cash first recorded

Folsom Prison Blues

in 1955, which is when his zeal for prison reform was born; he had to wait a dozen years, however, to see his dream of performing live for prisoners made a reality... That's when Columbia Records executive

Bob Johnston

finally let him do it, even going so far as to produce the groundbreaking album himself

. Cash's empathy for that segment of the population least likely to receive it was a hallmark of his unique brand of humanism, and accounts for much of his popularity still.

]
1435
- The papal bull
Sicut Dudum
was promulgated by Pope
Eugene IV
, banning the enslavement of baptized black natives in the
Canary Islands
by raiders from rivals Portugal and the Kingdom of Castile, who both laid claim to the mid-Atlantic island chain; it was intended to strengthen a previous encyclical,
Creator Omnium
, which he'd published in December 1434. Like most such documents it was largely ignored, even upon fear of excommunication, although it was later clarified in Pope
Nicholas V
's
Romanus Pontifex
of January 1455 that the enslavement of unbaptized blacks was still perfectly alright, since they were 'the enemies of Christ'... And because, y'know, that's what Jesus would do.
1547
-
Henry Howard, Earl of Surrey
was sentenced to death; the little-known life story of this 'flamboyant and controversial' courtier is told in the book
Henry VIII's Last Victim: The Life and Times of Henry Howard, Earl of Surrey
by Jessie Childs.
1766
- Denmark's King
Frederick V
died; he was succeeded by his son, who reigned as
Christian VII
.
1822
- The design of the
Greek flag
was adopted by the
First National Assembly
at
Epidaurus
.
1840
- The steamship
Lexington
caught fire four miles off the coast of
Long Island
, sinking early the next morning with the loss of 139 lives; there were just four survivors.
1842
- Dr.
William Brydon
, a surgeon in the British Army during the
First Anglo-Afghan War
, became famous for being the sole survivor of an army of 16,500 when he reached the safety of a garrison in
Jalalabad
.
1847
- The
Treaty of Cahuenga
ended the
Mexican-American War
in California.
1898
-
Emile Zola
's open letter to the people of France entitled
J'accuse
exposed the
Dreyfus Affair
.
1908
- Pennsylvania's
Rhoads Opera House
in
Boyertown
caught fire, killing 171 people.
1913
-
Delta Sigma Theta Sorority
was founded on the campus of
Howard University
as the second black Greek letter organization for women; its mission from the beginning was to engage in social activism.
1915
- An earthquake in
Avezzano
, Italy, killed 29,800.
1939
- Australia's
Black Friday
bush fires burnt 20,000 square kilometres near Melbourne claiming the lives of 71 people.
1964
- Sectarian rioting
erupted
in the Indian city of Kolkata - resulting in the deaths of more than 100 people.
1968
-
Johnny Cash
recorded his landmark
album
At Folsom Prison
live at California's
Folsom State Prison
backed by
June Carter
,
Carl Perkins
, and Cash's band, the
Tennessee Three
.
Cash actually recorded two shows there that day, with 13 songs from the first show and two from the second eventually making it onto the album.
1972
- Prime Minister
Kofi Busia
and President
Edward Akufo-Addo
of Ghana were
ousted
in a bloodless
military coup
by Col.
Ignatius Kutu Acheamphong
.
1974
-
Seraphim
was elected
Archbishop of Athens and All Greece
.
1982
- Shortly after takeoff
Air Florida Flight 90
crashed into Washington DC's
14th Street Bridge
and fell into the
Potomac River
, killing 78 (including four motorists); the crash also caused a commuter train to derail, killing 3 more.
2001
- An
earthquake
struck
El Salvador
, killing more than 800.
2004
- Serial killer
Harold Shipman
- a medical doctor believed to be responsible for the deaths of between 218 and 450 of his patients during the
Shipman Inquiry
- was
found hanging
in his cell at
Wakefield Prison
- which action thrilled the tabloid press and
Home Secretary
David Blunkett
but which dismayed the families of his many victims and potential victims.
*
share on:
facebook