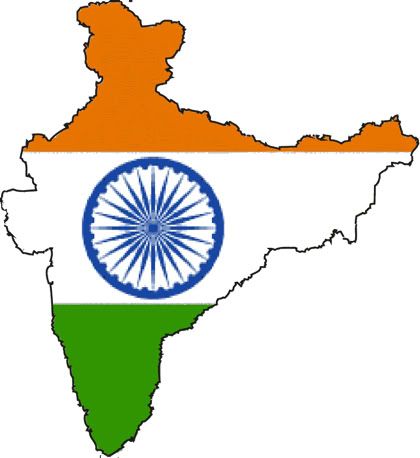 On this day in 1947 was born the world's largest democracy when India managed to
shake off the colonial rule
of its most recent occupiers. Nevertheless, the
British Raj
(effortlessly embodied by
Lord Mountbatten
) had the last laugh when it partitioned the country into a secular India and a Muslim Pakistan - the source of considerable tension in the region ever since, especially once Pakistan developed nuclear capabilities under
Zulfikar Ali Bhutto
. The two countries have been rattling increasingly dangerous sabres at each other over
Kashmir
ever since, providing the rest of the world with precisely the kind of invigorating stress it could do without.
Leading India into the brave new world of modern nationhood were Prime Minister
Jawaharlal Nehru
and the country's spiritual father,
Mahatma Gandhi
; it would be 1950 before
Rajendra Prasad
was elected India's first President, despite the fact that Nehru favoured another candidate,
Chakravarthi Rajagopalachari
, who had previously replaced Lord Mountbatten to serve as the country's second and final post-independence
Governor-General.
The events surrounding Indian independence and the country's early years are pithily recounted by Sir
Salman Rushdie
in his
1981 novel
Midnight's Children
, which in 2008 was again voted the best
Booker Prize
-winning novel of them all on the fortieth anniversary of the prize, as it was in 1993 on the lucrative award's twenty-fifth anniversary.
No work of fiction has ever come more highly recommended by the
Pop Culture Institute
...
*
share on:
facebook