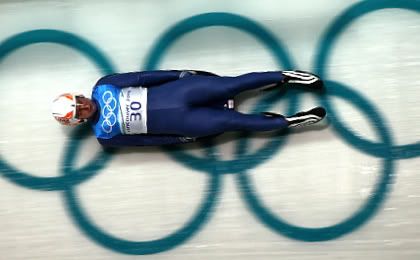 It was with a heavy heart that the Pop Culture Institute first reported on the death of Georgian luger Nodar Kumaritashvili, who died on this day in 2010 during a training run at the
Whistler Sliding Centre
, just hours before the
Opening Ceremony
of the
2010 Winter Olympics
... He was 21.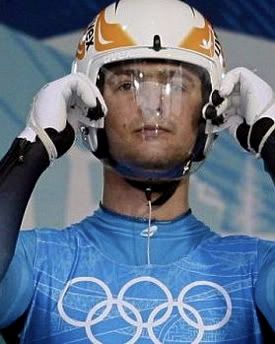 Kumaritishvili's death was the fourth fatality as a result of injuries sustained during Winter Olympic competition since the Games began at
Chamonix 1924
; both British luger
Kazimierz Kay-Skrzypeski
and Australian skier
Ross Milne
died at
Innsbruck 1964
while Swiss speed skier
Nicolas Bochatay
died at
Albertville 1992
.
Although it was initially thought that the track was at fault, investigators with the
International Luge Federation (FIL)
dissented with their president (
Josef Fendt
) in ruling the accident an accident. As a 'preventative measure', the walls at the exit of curve 16 - where Kumaritishvili perished - will be raised, and the ice profile will be adjusted.
The
Georgian team
made its entrance at the Opening Ceremonies, held just hours after Kumaritashvili's death at
BC Place Stadium
, to a standing ovation from the crowd; they and their fallen compatriot were further honoured by a minute of silence during which the Canadian and Olympic flags were lowered to half mast. Although Team Georgia participated in the parade of nations wearing black arm bands and matching scarves, his seven fellow team-mates did not remain for the ceremony.
*
share on:
facebook