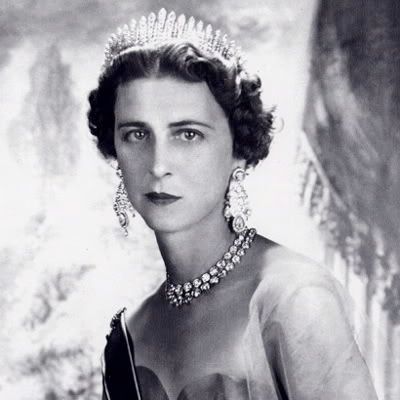 On this day in 1957 the people of the British colonies of
Gold Coast
, the
Empire of Ashanti
and
British Togoland
joined to become the first black country in Africa to
celebrate
the end of colonial rule and a new era of independence; the newly minted nation was to be given its old name -
Ghana
. Tens of thousands of newly-minted Ghanaians took advantage of a nationwide holiday to join their new Prime Minister
Kwame Nkrumah
at the festivities in
Accra
, the capital, which a decade earlier had been the site of nationalist
rioting
.
To do the duty, the Palace sent the Queen's beloved aunt,
Marina, Duchess of Kent
, who unveiled the
Independence Monument
in addition to the usual lowering of the Union Jack and raising of the new flag which is the symbolic centrepiece of most such ceremonies. She was also present at the swearing-in of the country's new Governor-General, Sir
Charles Noble Arden-Clarke
. His position would be abolished three years later when Ghana severed its ties with the Commonwealth at the beginning of its inevitable descent into chaos and corruption, a trend not reversed until the election of the current President,
John Kufuor
, in 2001.
Her Royal Highness is shown here in her Coronation Portrait, taken just a few years earlier, in 1953.
*
share on:
facebook