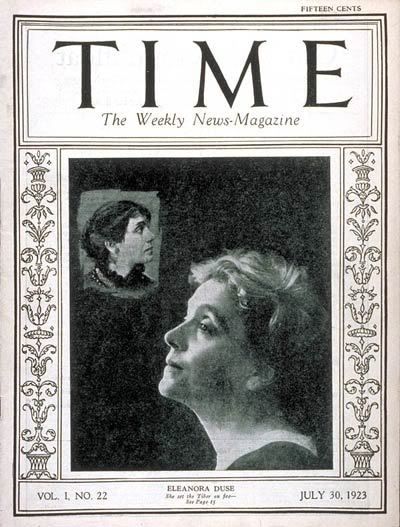 Although famed as an actress, little remains of those stellar performances given by Eleanora Duse - born on this day in 1858 - save a few reminiscences in a scattering of memoirs. She toured the world, playing everywhere to ecstatic crowds, but died a few years before the various innovations of Mr. Edison might have captured some of her magic for posterity.
In July 1923, near the end of her life, Duse became the first woman featured on the cover of
Time
magazine, a photo of which is shown above.
*
share on:
facebook