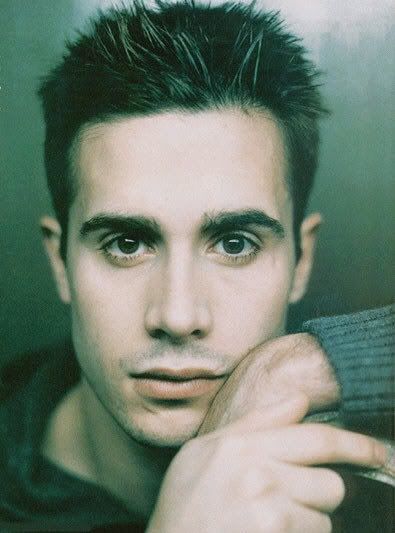 Even though he has yet to find a role in which to distinguish himself, the fact that Freddie Prinze Jr. (born on this day in 1976) has been able to overcome a considerable tragedy early in his life without letting it define him is a testament not only to the mother who raised him but to his own outlook as well.
In January 1977, when little Freddie was just 10 months old, his
father
committed suicide (possibly by accident) at the age of only 22, while despondent over his broken relationship with Freddie's mother and under the influence of
Quaaludes
; that his father was also a well-known stand-up comic and television comedian - star of the
sitcom
Chico and the Man
- meant that his son's personal loss was also a matter of public record, which could only have been compounded through the years by the fact that they bore the same name.
He has a few years yet, obviously, to find himself a
career-defining role
, during which time he can still coast on his looks; Hell, with looks like these he can probably coast forever if he wants. In the meantime, his own marriage to
Sarah Michelle Gellar
is in its ninth year (an almost unheard of achievement in Hollywood terms) and he continues to be cast, likely due to his affable nature (as evidenced on any of his talk-show appearances); the fact that he seems to have his priorities straight already makes him a success in our eyes.
*
share on:
facebook