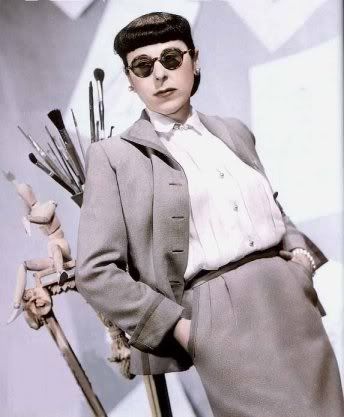 As head of the costume department for
Paramount Studios
- and later, Universal - Edith Head was nominated for 34 Oscars and won a staggering eight of them, the most ever for a woman, and a record unlikely to ever be beaten. She used to keep them handsomely arrayed in her atelier at the studio; they were meant to let anyone who came into her lair know who the talented one was, an act she herself admitted was a bluff meant to conceal her own insecurity.
Born on this day in 1897, Edith Posener started out as a schoolteacher; within a few years she grew bored of that and, taking a handful of someone else's sketches and passing them off as her own, she was soon hired by Paramount. Whatever breach of ethics was involved in the subterfuge, she obviously backed up her bravado, working steadily from the silent film era of the 1920s until her last film - 1982's
Dead Men Don't Wear Plaid
- which was released posthumously and dedicated to her.
*
share on:
facebook